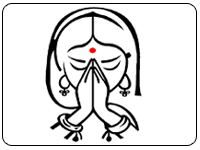 Eastern Risen Expedition is a professional travel intermediary with much focus on tour wholesaling and retailing for inbound, outbound and domestic package tours. We are in a state of consolidation in travel business in Odisha. We operate special interest and common interest guided tours. Our motto is to send back guests with happiness and delight with round-the-clock service. We have the pleasure and honour to serve our valued customers with personalized services. We also deal with individual element of package tour for FIT customers. We are government-recognized travel agent and active members of national travel bodies like IATO, ADTOI, ATOAI, ITTA, TOFTigers etc.



We promote "Make Your Own Travel Safely"

About the Founder



The founder of Eastern Risen is Mr. Bijan Kumar Muduli, who has been working in different capacities in the travel trade for the last one decade. He conceived of venturing into travel business with a sheer motto of promoting global tourism. His academic track records speak volume about his wisdom in the world of travel business. Being a god-fearing person with commitment to be with customers at any situations, he treats Customer as God and the concern of customer is the concern of Mr. Muduli. He has extensively travelled different continents as an accompanying group leader in FIT and GIT tours. A young entrepreneur with much innovative business plan and ethical practices, he firmly believes in growing in business steadily and gives maximum care for Customer Delight. He foresees the growth of global tourism in the next one decade and his young company will certainly be beneficial from the projected tourism business. He also believes in sharing the company's earnings for community around the destinations.